Performance
ESCON REIT Assets under Management
Other Assets under Management
tonarie Fujimino (commercial wing)
(Fujimino, Saitama Pref.)
Soyoka Fujimino is an open air shopping center located in Fujimino City in south-eastern Saitama Prefecture.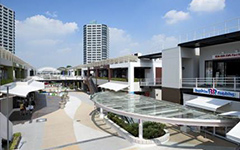 Kansai Medical University Kuzuha Hospital
(Hirakata, Osaka Pref.)
Kansai Medical University Kuzuha Hospital provides emergency medical services, sub-acute care, long-term care for chronic diseases, dispatching home nurses and rehabilitation training. This hospital contributes to safe, reliable healthcare services for people in the community.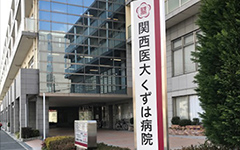 KoLuTeNa Ⅰ
(Sapporo, Hokkaido)
KoLuTeNa Ⅰ is a retail property having good access to transportation as directly connected to Kotoni station via pedestrian deck, on the JR Hakodate line, 5 min from Sapporo station.
tonarie Yamatotakada
(Yamatotakada, Nara)
tonarie Yamatotakada is a commercial facility deeply rooted in local community whose core tenant is a supermarket, and it has superb train access as it is located within one minute walk to Yamatotakada station on the Kintetsu Osaka Line via a pedestrian deck.